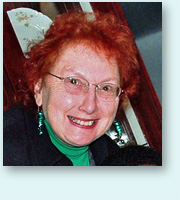 ARTIST STATEMENT

I started my artistic career in the 1960's at the Boston University School of Theatre where I designed costumes for the Tufts University Theatre, the Kennebunkport Opera Theatre, and the Charles Playhouse. After attempting to do the costumes for Doctor Faustus at the University of Oregon while parenting two toddlers, I postponed my artistic life. For the next 35 years I taught preschool, worked for Head Start, and then worked in higher education in parenting, early childhood education, and eventually found my calling in coordinating and teaching Women's Studies. After retiring from 21 years at Clark College, I was then free to return to art.

I work primarily in acrylics and wood, but also explore pastels, inks, watercolors, and multimedia. While I love trying new genres, such as monotypes, and water media, I always return to acrylics, where I can embed objects into the paint, use many mediums for different effects, and place my art in wooden boxes that I build to make sets for my paintings, typically done originally on canvas. I often add branches, figures, and other elements into the shadow box for a third dimension.

I am fascinated by the idea of the artist as a voyeur, peering into other lives, and the art of looking itself. I often have hidden messages about myself, and society, some are less hidden, as in my seven deadly sins. These paintings look somewhat humorously at sexism, racism, body image, greed, and other delights of modern culture.

I have shown in numerous group and solo shows in Portland, Newport, Tacoma, Spokane, and in online galleries. In June of 2012, I received a professional development grant from the Regional Arts Council (RACC) to study art in Thailand and Vietnam and my artwork was on display in an international Art exhibit at the Ho Chi Minh City Art Museum. I have been invited to the Ningbo Cultural Museum in Ningbo, China for a two person show in March of 2014.
My resumé is posted below and includes a list of shows I hve had work in. I am very active in the Oregon chatper of the Women's Caucus for Art (OWCA) and regularly participate in OWCA group shows.
View a print version of the artist's resumé.

All of the artist's work is for sale, and prints are available upon request.

You can view images of a book I made about my June 2011 trip to Korea available online at the Shutterfly website.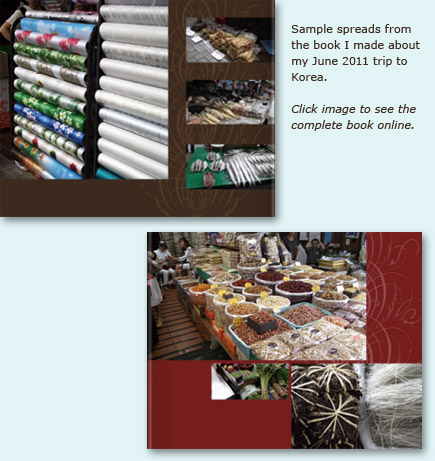 View Harriet's Gallery


The controls allow you to pause, rewind or forward the display; click the

'grid' symbol to display the floating thumbnail palette to select artwork; use the slider to set the speed.
PRIOR EXHIBITS 2012 | 2013 (pdf documents)

2014 UPCOMING EXHIBITS

July through August 2014
Solo exhibit of 35 works at the Pond House located at 2215 SE Harrison Street in Milwaukee, Oregon. Pond House is a used bookstore and poetry center connected to the Milwaukee Ledding Library. It is open on Fridays and Saturdays from 10 a.m.–3:00 p.m. and when there are special programs. The public is invited to a special opening with live music and refreshments on Wednesday, July 2nd from 7–8 p.m.
Six person show at First Unitarian Church, at the corner of SW 12th and Main in downtown Portland. Show opens Sunday, July 6th and is open Sundays through August 31st.
November 2014
I am part of a nine person exhibit by the Oregon Women's Caucus for Art at the Chrysanthemum Festival at the Chinese Garden, corner of NW Everett and 3rd Ave. The show is open during the garden hours. Special opening on Saturday afternoon, November 1. Contact me for free passes for the opening at the garden.
December 2014 through January 2015
Group show at the Oregon Women's Caucus for Art at the First Unitarian Church on the corner of SW 12th and Main Streeet. The show opens Sunday, December 21st. Reception from 10–11 a.m. and 12:15–1:15 p.m. For garden passes and more information, please contact me.

---
Previous Exhibits During 2014
February: Solo show at the Raleigh Hills New Seasons Market
March: Solo show at the Ningbo Cultural Center, Ningbo, China; and part of OWCA group exhibit at the Artreach Gallery at the First Congregational Church
April: Booth at the First Unitarian Church Art Fair
May: I was part of the Village Gallery of Arts' Art Challenge' in Cedar Mill